Read our founder interview with Parisian Magazine and Platform: IRK Magazine!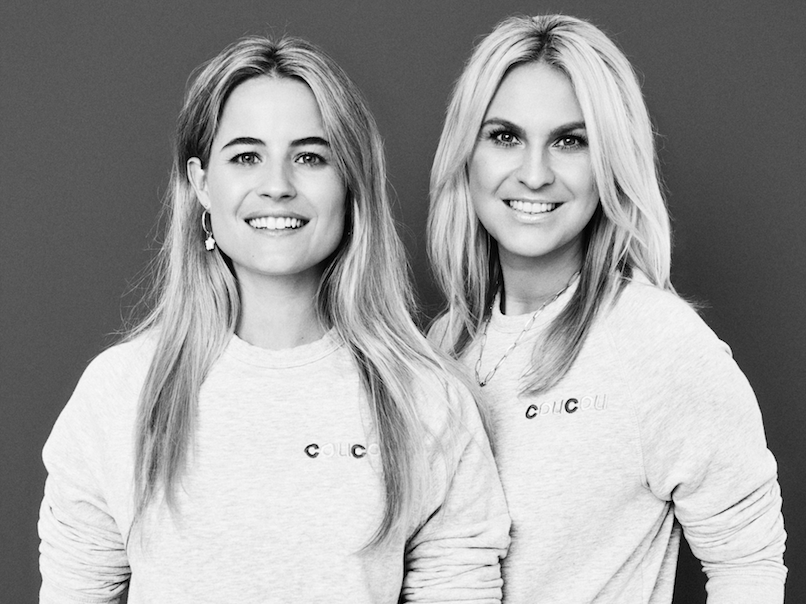 Read our interview with IRK Magazine, an Independent Paris Based Art, Photography and Fashion Printed Magazine and Digital Platform, in which our founders, Philippine & Charlotte, answer all you want to know about The Coucou Club. How it's like working in the industry, where their inspiration and motivation come from and how The Coucou Club curating-concept works. Follow our Coucou Journey!
COUCOU! The Beauty Industry is facing its biggest challenge: How do consumers cut through the noise to find the claims that they can trust? The time when advertisements could push an aspirational beauty standard for the public to live up to is over. Now, beauty brands must look to the consumer, and work to cater to them as individuals. Today's beauty consumer isn't just asking "does it work?" they're asking, "does it work for me?"
The "skintelligent" is the new generation of consumers in the beauty industry: Hungry for education, information, and safe formulas, but also looking for brands and sources they can trust. The movement for authenticity and the power of the truth has become mainstream. Beauty brands will need themselves having to stand up more and more against consumers who know what they're talking about and have no problem sharing their opinions. With so many brands fighting tooth and nail to capture their audience, the trends surrounding social media and the beauty industry are constantly changing.
The Coucou Club is the platform that can balance the aspirational aspect of a beauty brand with authenticity. Not just a website, but a community of experts that provide new benefits to consumers, brands, and professionals through the ability to better understand a person's individual needs, empower them to select the right products, and demonstrate benefits gained through acceptance and approval.
IRK Magazine interviewed their founders with a fashion and beauty expertise to explore the concept of taking control of what consumers put on their skin and their preferences.

RK Magazine: Anyone who works in the beauty industry will tell you that it's an inviting, inspiring place, full of empowering women, evolving ideas. In your case, how did you decide to create The Coucou Club (why did you choose the french name "Coucou")?
The Coucou Club: With The Coucou Club we say 'Coucou' / 'Hello' to the world and to each other. How people across the world view beauty varies greatly from one passport stamp to the next. There's so much out there but we want to provide our consumers with the absolute best global rituals and trends the world has to offer. That's why we created a Coucou expert panel of doctors, dermatologists, make-up artists, beauty journalists etc. to help us decide which products make the 'Coucou Cut' and actually do what they claim. From all possible "Hello's" in the world we love the French due to its ambiguous meaning. Because let's be honest, everybody's a little "Coucou"! The 'Club' refers to the increasingly connected world we are living in, where sharing information is central to our lives. Since we believe in beauty beyond borders, it is our mission to share and connect women across the world.
IRK: Did you have a beauty background or special interest before starting The Coucou Club?
The Coucou Club: We both have always been very passionate about beauty. We both studied Marketing at the University of Amsterdam, after which Philippine gained experience at ELLE Magazine and at the top luxury beauty distributor in the Benelux. Charlotte learned at L'Oréal and moved to New York to attend NYU Business School, followed by a Marketing/PR job in fashion. While working in beauty and fashion, we felt the urge to do things differently: a two-way communication between us and our consumers and no difficult beauty terminology - We didn't even understand the press releases we were writing at our previous jobs. We only want to make claims when they're backed by science and with Coucou College, we educate about our products and its ingredients, in an understandable way.
We want to make shopping at The Coucou Club an experience, where you feel connected with the brand, heard and educated so you can make well-informed beauty choices. For us, beauty is a vital component of self-care: Being able to take control of your own beauty routine and doing something truly for yourself. With The Coucou Club, we have one goal: We want to do everything we can to lift your mood. Not only in our products, but also in our branding and tone of voice.
IRK Magazine: How do you choose the beauty brands in Coucou Club and how does the platform work?
Coucou: The Coucou Club is your online multi-cool brand beauty destination Sourced, Curated and Explained by experts. As the beauty market is so saturated, where new skincare brands popping up like there's no tomorrow, we decided it was time to get some clarity in what does or what doesn't work because just cool packaging is not the holy grail. Against the grain, we are slowly growing our product offering, instead of offering dozens of brands from the start. How do we do that? With eyes and ears all over the world, we are constantly on the lookout for established beauty rituals, the all-time heroes and the latest trends. The brands that we source often have a great background and founding stories, inspiring female founders (and yes, great packaging) and we want to share that story. Furthermore, inclusivity plays a big role in our company, so preferably we only list brands that share this vision.
Together with our Coucou expert panel, we test the products for over a month before deciding which ones make 'The Coucou Cut' (a list of criteria by which our experts rate the product)- the best of world's beauty shoppable on the website by Origin of Inspiration (e.g. The Ouai under North America, our Coucou Rollers under Asia etc). There have actually been multiple brands already that we loved but the experts decided it didn't make the cut. That's a bummer but in moments like these, we have to stay true to our concept and don't list the brand.
Education is key. We educate our consumers on what the product does, not only via Instagram but also via the very cool online ingredient tool we're working on which will explain every ingredient on the ingredient list when you hover over it: what it does and why it's in there. Also, this year we will start with YouTube and a Podcast Education series.
IRK Magazine: The skin category continues to explode with more natural, clean and even standard food products. Is there any special attention to organic products?
The Coucou Club: Whether it's an organic product or a non-organic, we aim for high-quality products and it should do what it claims. That's what our Coucou experts focus on. For us, transparency to the consumer is key so they can make their own decisions: Therefore, we clearly indicate on the website if a product is clean, natural or organic and leave the choice to the consumer.
IRK Magazine: What motivated you to create your product line in spite of the huge selection of cosmetics and brands in the market?
The Coucou Club: Besides the fact it was a dream to start our own beauty brand, we also felt the need to create beauty products exactly the way we had it in mind. We get inspired by so many cool rituals & trends which we want to offer to our consumers the "Coucou Way". Meaning we want to create products that offer the best quality out there with honest pricing, stand-out packaging and that Coucou tone of voice.
IRK Magazine: The beauty industry is very competitive. How do you stay up to date on industry trends?
The Coucou Club: We feel it's important to stay connected with people on the ground, that's why we have 'ambassadors' from all over the world that we stay in touch with and call from time to time for updates in the market. We also both try to travel a lot to get inspired by trends and rituals from all over the world. We attend beauty trade shows and scout brands by visiting the cities ourselves - Seoul being one of our favorites. And of course, Instagram is still a huge source of inspiration. You immediately see how a brand evolves, communicates and how the community reacts. It's the ultimate showpiece.
IRK Magazine: Is there any beauty or wellness advice that you want to share with our readers?
The Coucou Club: Have fun in beauty. Sounds cheesy, but once you get the hang of it it can be so addictive and satisfying! Try to experiment with things you're still missing in your beauty routine and try to add new things to your routine you didn't even know existed, like using a FUR oil for 'down there' after shaving, shaving or fur the 'au naturale' or create freckles for a day with faux freckles makeup. Experiment, get inspired and again: ENJOY!

HOLA
NI HAO
JAMBO
KONNICHIWA
HI
MERHABA
NAMASTE
COUCOU
ZDRAVSTVUJ
HALLO
HOWZIT
G'DAY
HALLA
HOLA
NI HAO
JAMBO
KONNICHIWA
HI
MERHABA
NAMASTE
COUCOU
ZDRAVSTVUJ
HALLO
HOWZIT
G'DAY
HALLA
HOLA
NI HAO
JAMBO
KONNICHIWA
HI
MERHABA
NAMASTE
COUCOU
ZDRAVSTVUJ
HALLO
HOWZIT
G'DAY
HALLA
Drop your email now and get 10% OFF your next order!